Online Premarital Counseling in San Antonio, TX
Congratulations you're engaged!!!!
It's time to pour the bubbly and begin to share your love story and how the question was popped to all your friends and family! This is a time to enjoy the moment together with your fiancé and begin planning your wedding. But maybe you also want to ensure that your relationship is set up for the long haul, that's where we come in!
You may want to start online premarital counseling but may be worried that this means your relationship is already "doomed." In addition, you may have heard some toxic myths that "if you have to get counseling for your relationship then what's the point." Perhaps you have thought that having someone else "tell you how to run your marriage is weird." Or maybe you are just wondering "how does premarital counseling work and is it for us?" All of these concerns, thoughts, and questions are normal, here are some ways that online premarital counseling can help you!
How Online Premarital Counseling Can Help Your Future Marriage
You both will learn how to communicate effectively so that you can tackle any challenging topic (i.e., finances, sex, parenting, in-laws, etc.) that you find yourself in.
Learn about yourself and your partner, so that you can know how to feel supported when things get tough and not fall into a withdrawal cycle.
You and your fiancé will learn how to set healthy and realistic expectations for your marriage.
Have a 30% higher marital success rate than other couples who do not. learn about themselves and each other are able to implement healthy communication techniques to help tackle any challenging conversation.
Our Online Couples Therapists Can Help You
Our couples therapists are specialized in working with relationships and premarital couples. We understand the stigma that sometimes holds couples back from wanting to develop foundational relationship skills. In addition, our therapists are welcoming, compassionate, and skilled in teaching foundational skills to couples at all stages of their relationship.
At Modern Wellness Counseling, our couples therapists utilize research-based training to help tailor your premarital package to your relationship. These packages utilize resources from Gottman Method and Emotionally Focused Therapy. You can see the different packages below.
Benefits of Online Premarital Counseling in Texas
Participating in online premarital counseling with Modern Wellness Counseling will save you so much driving time, especially if you live in a place like Houston or Austin, TX. Instead, you can conveniently log in to your secured client portal from your laptop, computer, tablet, or smartphone and start your online therapy session.
Online premarital counseling is as effective as in-person counseling. In addition, online counseling helps with couples meeting consistently and having higher attendance, which helps in reaching your goal.
If you complete either the 8-hour Eternal Bliss Premarital Counseling Package or our online premarital course, you will receive the Twogether in Texas certificate to save $60 on your marriage license and waive the 3-day waiting period.
It is easy to use, and flexible and your privacy is protected!

How Online Premarital Counseling Works
During your time in premarital counseling, you and your partner will be able to learn about the following key relationship areas: managing conflict, increasing communication skills, sex and intimacy, relationship roles, marital and parenting expectations, financial goals, health and wellness, managing differences and more. In addition, this will also lead couples to avoid potential problem areas in the future.
Online Premarital Counseling with Modern Wellness Counseling
Getting Scheduled
What we need from you
In order to get scheduled for online premarital counseling, we will need the following from you (whether you schedule online or by phone) your and your partner's full name, email address, and phone number.

This information can also be entered online when scheduling through our secured client portal.

We do require you to make a $40 deposit to hold your intake session and this deposit goes toward your first session's payment.

This $40

is

refundable for canceled appointments and transferable for rescheduled appointments that are done with

24-hour notice

. If you forget about your appointment and/or no-show, then your deposit is not refundable. This deposit goes towards your intake session fee, and the remaining balance will be paid after your intake session.
Things you can expect between scheduling and your session
After you get scheduled, you and your partner will need to complete an assessment that will score your strengths and areas of improvement.

In addition to the client portal forms you will complete, you will receive another link to complete a longer multiple-choice assessment that will let me know your strengths and areas of improvement.

This assessment will cost you

$39

prior to you gaining access to the assessment. This cost

will cover both of your assessments.

We will review the results during your first session.

This assessment will also help us tailor your premarital package to your relationship, based on the results.

We ask that you complete all documents 24 hours before your intake session. This allows for your intake couples session to be focused on your presenting issue.
Ten minutes before your session, you will receive a secured link for your video call. You can use this link to join in on your online couples therapy session.
What to expect during your first session
We will start off the first session by reviewing both of your results and begin to focus on your areas of growth. Modern Wellness Counseling does this by addressing these growth areas and providing you with worksheets to complete in-between sessions.

Next, we will discuss how treatment goals will be used to track changes while sessions progress.

Follow-up sessions will be focused on the different topics that we set during the first session.

We understand that your schedules may be busy and it is okay if you and your partner need to log in from a separate location. Your secured session link from your client portal will work for both you and your partner.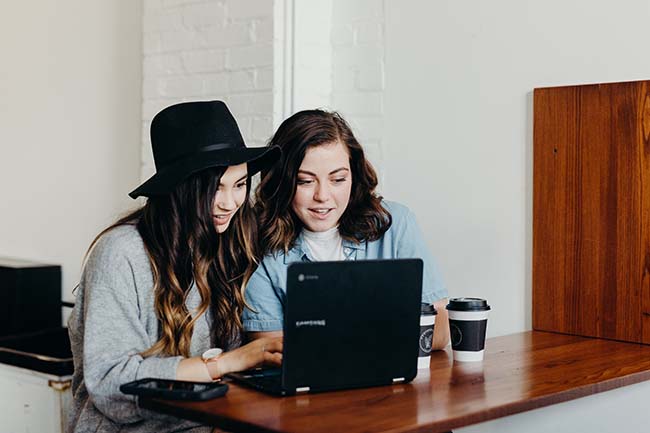 Scheduling your online premarital counseling sessions
All sessions will be 50 minutes

Depending on the package you choose and if you want to complete all sessions prior to your wedding date, we can schedule sessions to be weekly, bi-weekly, and even twice a week. This is based on availability.

Sessions can also be scheduled in advance to ensure that you will complete all sessions included.
Where to meet for your sessions
We hold our virtual sessions through our secured client portal. At the same location, you will be completing your intake forms.

Sessions can be held anywhere you have privacy and a good internet/phone connection.
​Modern Wellness Counseling offers different premarital packages as you can see below. You may also access the full premarital class online and in the comfort of your own home! Click here to get more information about the 8-hour class that is qualified through Twogether in Texas. There is also a core skills version of the online class.
"We are excited that we received specific strategies to build our relationship as we go through our engagement." -MK
Eternal Bliss Premarital Counseling Package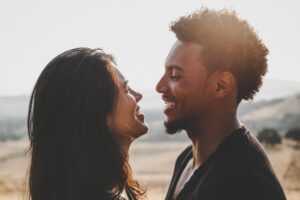 Investment: $989 (includes $39 assessment), payment plan available. This package includes:
8 premarital one-on-one sessions – each 50 minutes
20+ activities that will elevate your relational skills.
A relationship workbook – Each chapter is digitally sent to you prior to your sessions.
Take an online couple assessment that details your strengths and areas of improvement.

Assessment results will be discussed in session.
You will receive a link to complete the in-depth Gottman assessment, which will prompt you to pay a one time payment of $39. This fee will cover both you and your fiancé. The remaining $950 will be paid during your sessions.

Curriculum is tailored to your relationship.
Certificate of completion through the Twogether in Texas Program which allows you to save $60 on your marriage license and waive the 72 hour waiting period at the courthouse.
Sessions are completed virtually through a secured client portal.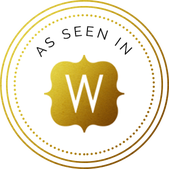 Premarital Podcasts Featuring Priscilla