We Understand That Therapy is a Financial and Time Commitment!
When you make the decision to commit to making a difference in your life, we know you are ready to be focused and get work done! This is why we make sure to keep you focused on your goals so you can make the changes needed in your life.
Most of the clients we see begin to see this change in a short period of time. The way that we help you make some of these changes, in such a short amount of time, is by implementing the following steps.
Implementing a

treatment plan

that we will discuss together during the first session that includes

objectives

and

goals

.

Using

evidence based treatment approaches

that make sense to you and that include change you can see.

Checking in with you to make sure that we are staying in line with

your goals

and that all your needs are being met.
Payment Options
We are here to help you and have several payment options available. Select the option that makes the most sense for your unique situation. Detailed information on each payment option is on this page.
Private Pay
HSA and FSA
Insurance
Rates
As a group practice we strive to offer a range of price points to meet our clients needs. Our clinicians are independent contractors and their rates are based on their experience and training.
To see their rates, you can go to our therapists page and click on their individual pages to learn more about their training and rates for sessions.
You are welcome to call our office at 210-706-0392 with any questions or assistance you may need.
Private Pay Options
If you find that the cost of therapy is too expensive, you may consider the following options:
You may use your Health Savings or Health Spending Account for therapy. This money is pre-taxed! Note that HSA accounts sometimes do not cover couples therapy, so you will want to make sure that this is covered before getting started.
You may be able to count therapy as an out-of-pocket health expense and it could be deducted from your income tax. Get in touch with your tax preparer for clarification.
Private Pay Benefits
You are in control of how many sessions you will receive and how long your sessions can be, not the insurance company.
All insurance companies require for you to have a diagnosis. With private pay, you will not have a diagnosis on your health record.
Insurance companies can dictate what kind of therapy you get. You should be in control of what kind of help you receive. This even applies to couples and marriage counseling, as all insurance companies do not cover this type of treatment.
If you wish to use your insurance to cover couples or marriage counseling, you will need to call your insurance carrier to verify that they cover this service.
Insurance In-Network Carriers
We have limited clinicians who accept the following insurances:
If you would like to utilize your insurance benefits and are in-network with one of the listed insurance companies, you may call our office at (210) 706-0392 to get scheduled.
If you know you will be using your insurance that we are in-network with, please email the following to info@modernwellnesscounseling.com. This will help expedite the process of getting scheduled.
Front and back copy of your insurance card
Full Name
Date of Birth
Home address
Phone Number
Email address
Out-of-Network Benefits
If you are not in-network with one of these insurances or would like to see a clinician who does not accept your insurance, your insurance company may still be able to reimburse you with out-of-network benefits.
The way this works is that your clinician can provide you with an invoice that is called a "superbill" that you may present to your insurance carrier as an out-of-network provider. Out-of-network benefits typically covers about 40%-100% of the cost you pay, but this is based on your insurance plan.
It is your responsibility to discuss with your insurance company how much will be reimbursed.
Better… payment options…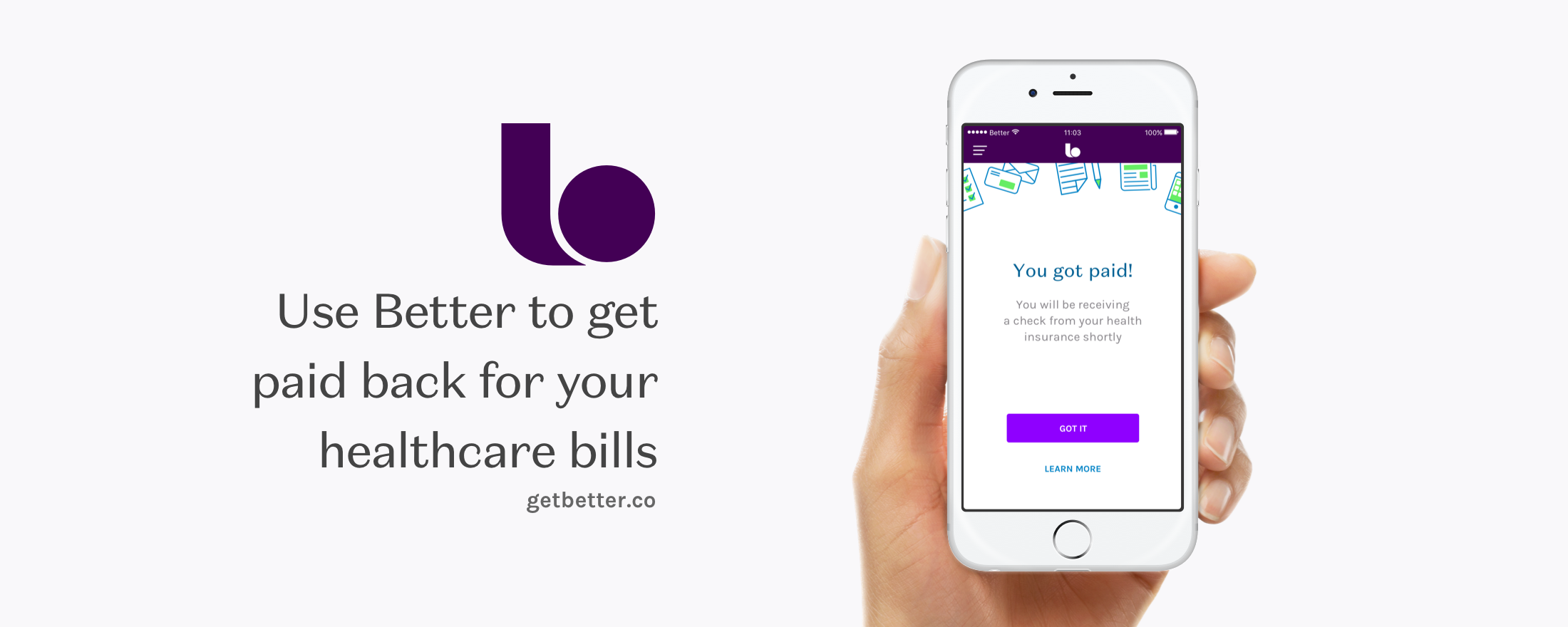 If you find that this may be too much to hassle with, there is a service called Better that will do the work for you. You will need to provide them with your insurance information, the superbill your clinician will provide you with, and Better will take care of it. They will take a small percentage of what the insurance company reimburses you, but you don't have to go through the process of speaking with your insurance company. To learn learn more, you may visit their website here.
Good Faith Estimate
You have the right to receive a "Good Faith Estimate" explaining how much your medical care will cost.
Under the law, health care providers need to give patients who don't have insurance or who are not using insurance an estimate of the bill for medical items and services.
You have the right to receive a Good Faith Estimate for the total expected cost of any non-emergency items or services. This includes related costs like medical tests, prescription drugs, equipment, and hospital fees (which our services do not provide medical tests, prescription drugs, equipment or include hospital fees).
Make sure your health care provider gives you a Good Faith Estimate in writing at least 1 business day before your medical service or item. You can also ask your health care provider, and any other provider you choose, for a Good Faith Estimate before you schedule an item or service.
If you receive a bill that is at least $400 more than your Good Faith Estimate, you can dispute the bill.
Make sure to save a copy or picture of your Good Faith Estimate.
​For questions or more information about your right to a Good Faith Estimate, visit www.cms.gov/nosurprises or call ​(800) 368-1019.
Late Cancel & No-Show Fees
If you are unable to attend your appointment, we require a 24 hour notice.
We charge the  

full rate fee

for no-show and late cancelled appointments.

When it is the first session for private pay clients, your $40 deposit will not be refunded if you late cancel or no show.
When it is the first session for a client using insurance, the

full rate

will be charged through our 3rd party billing for a late cancel or no show.

This fee is waived in the case of an emergency. Which is defined as an event or situation that was unavoidable or unexpected. A credit card, that is not an HSA or FSA, is required to be on file in the event that there is a no-show or late cancellation.
Note that if you are using your HSA or FSA card will not cover this fee.
Questions about Billing?
Click the following button to learn how we handle billing when it comes to insurance.