Are you ready for your happily ever after?




The Relationship Wellness premarital course is a




fun, modern, and accessible

 way to
build a healthy relationship before you say, "I do." 
Newlyweds and engaged couples complete Relationship Wellness to:
Learn healthy relationship skills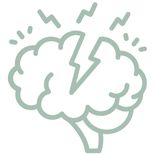 Manage personal and relationship stress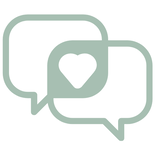 Practice effective communication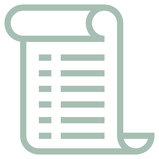 Practice effective communication
HOW IT WORKS
Couples who complete premarital counseling have a 30% higher marriage success rate.
That's why Priscilla Rodriguez, a Licensed Marriage and Family Therapist, created Relationship Wellness. This course gives couples actionable relationship advice on-demand to strengthen your love for marital bliss.
​
8 modules

: Each module contains videos that are 3-10 minutes each.

Downloadable worksheets

: Knowledge will only get you so far! Use the worksheets in each module to practice your newly-found skills.

Marriage license discount*

: Relationship Wellness qualifies for the Texas Twogether Program. Complete the course to save $60 on your marriage license and waive the 72-hour waiting period.
Praise for Relationship Wellness
My fiancé and I were pretty nervous at first about taking this course, but now we don't know how we've gotten this far without it. I know it's not supposed to be a change your life type of course but you learn so much from it that now our communication is stronger, our love for each other is felt more and we're generally happier than what we already were. We thank Priscilla so much for putting this course together. My fiancé and I learned so much about each other and our relationship.
– L. C.
I am so happy I took this online course because I got something I could not find anywhere else, value in understanding my spouse that could be applied on a daily basis! We had a hit a point of miscommunication and misunderstanding and I feel that all changed once we took the course, specifically understanding our love language! Now on a daily basis when I am overwhelmed or frustrated, I reflect back on how I can talk to my spouse rather than taking my frustration out on him. I think about how I can keep our relationship strong in order for us to feel loved throughout the day. I'd like to thank Priscilla for putting together such a thoughtful online course that has greatly impacted my relationship for the best! I highly recommend making this investment to opening your communication within your relationship!
– P. R.
At first I thought that we did not need this course because there were no problems or issues in our relationship. I quickly learned that it's okay to work on your relationship, even when you are not having problems and this course gave us the structure to do just that. I am so happy that my boyfriend and I took this course because we learned so much in such a short amount of time! I constantly talk about this course with my friends and highly recommend it.
– T. G.
Great for anyone wanting to grow and learn about being a better partner in their relationship.
– L .F.
Set Your Marriage Up For Success
Relationship Wellness is designed to increase your confidence in your relationship, strengthening your connection and the overall quality of your marriage, too.
Give Yourself 

The Gift

 Of A 

Healthy Marriage
Relationship Wellness is an investment in your future happiness. With 3 options to choose from, a one-time payment gives you lifetime access to the course. Think of it as having a relationship counselor in your back pocket.
​
Individual Classes –

$65
Not ready for the full course? No worries. Strengthen your relationship with smaller courses valued at $65 each: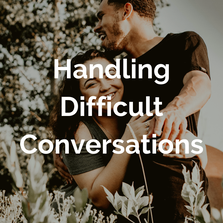 Handling Difficult Conversations: Don't shy away from big topics with your partner. This course will give you scripts for handling arguments and disagreements. ​
In this course, you will learn how to have difficult conversations that every couple is faced with and will learn what to do and what to say, so you both feel heard and understood. A common struggle among couples is understanding the dance between feeling heard and knowing that your partner "gets you" during these difficult conversation.
Whether the conversation is about money, children, sex, family, or dealing with another important transition in your life, knowing this skill will help you both to feel close, connected, and build a deeper sense of trust, while still getting to the bottom of a discussion.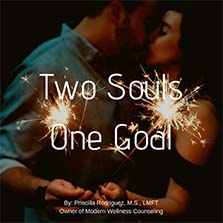 Two Souls One Goal: Marriage means you're working as a team. Learn how to set goals and work with your partner.
In this course, you will learn how you and your partner can get on the same page when it comes to reaching goals. It is reassuring when you can be open and honest with yourself about what you want to accomplish and knowing that your partner will be right by your side.
Many couples often get off track when it comes to setting financial goals or working towards buying a home or paying for a wedding. The only way to be on the same page is to communicate about your desires and visions.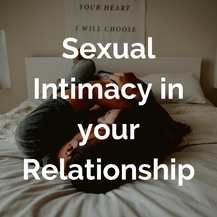 Sexual Intimacy In Your Relationship: Not everyone wants to talk about it, but sexual intimacy is a must for a healthy marriage. ​
In this module, you will receive the following worksheets that will help you in maintaining your sexual intimacy:
How to set expectations on how you want to be loved
How to recognize when your partner is showing you love
The 5 steps to maintain intimacy
How to apply the 5 steps into your relationship
Intimacy conversation prompts (over 50 questions to guide you)
Tips on how to maintain intimacy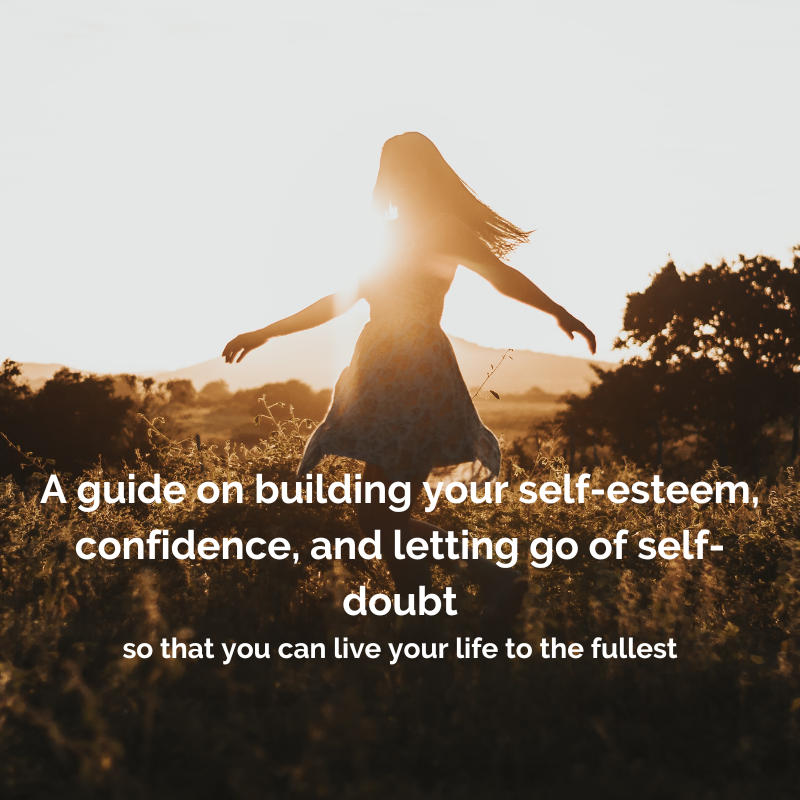 A Guide on Building Your Self-Esteem, Confidence, and Letting Go of Self-Doubt so that you can live your life to the fullest: Let go of self-doubt and learn effective strategies to improve your self-esteem and confidence.
In this course, you will take a deep dive in learning how to identify ways you can take care of yourself in ways that are attainable, realistic, and consistent.
You will be given templates, worksheets, and tools to be able to explore how to engage in self-love and self-compassion.
You will learn how to let go of imposter syndrome and perfectionism, two major blocks that get in the way of your self-esteem and feeling confident in yourself.
You will find ways to accept your worth and most importantly, how to maintain all this progress and hard work!
These courses are included for free with the Diamond Premarital Package. 
Premarital Core Skills –

$197
Just need the 8 core modules of Relationship Wellness? Select the Premarital Core Skills package for: ​
Diamond Premarital Package –

$397
The Diamond Package is jam-packed with relationship-strengthening goodies backed by real therapeutic approaches.
​ This package includes:
8 modules of Relationship Wellness content
Lifetime access
Downloadable course worksheets
Texas Twogether Program Qualification
Free classes valued at $65 each (Handling Difficult Situations, Two Souls One Goal, Sexual Intimacy In Your Relationship)
Bonus content: Access guides on The Questions You Must Answer Before Your Wedding Day, How To Cope With Wedding Blues, and The Meaning Of Money In Your Relationship.
Exclusive discounts: Save more on your big day with discounts from  Graceful Moments  (10% off any package), Gricelda's Photography (2 complimentary hours), and Azul Antigua Events (15% off any package)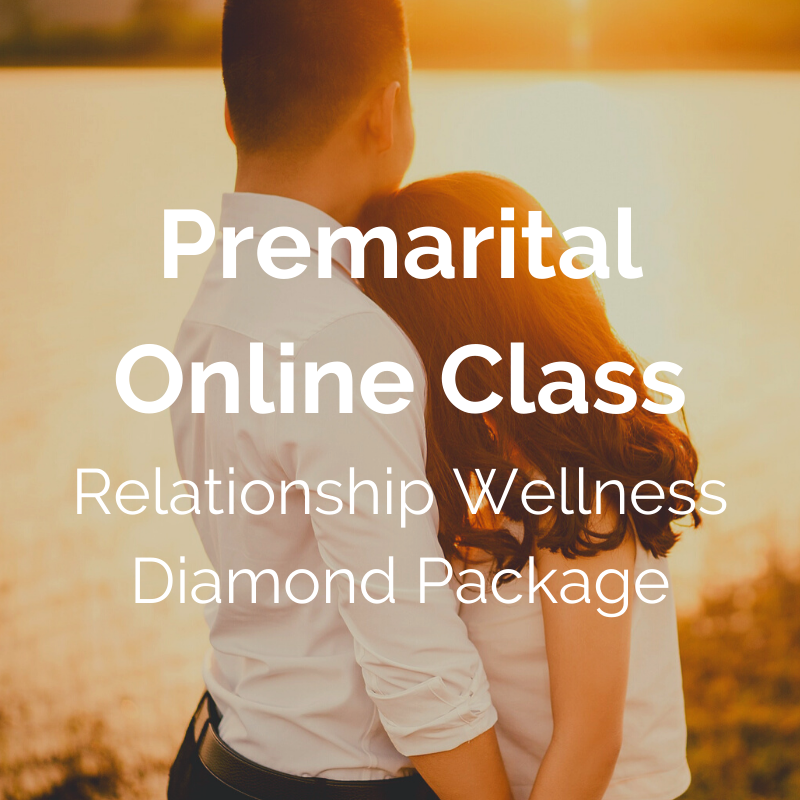 Disclaimer: This class is aimed at teaching relationship skills and while the skills taught in the class are similar to those in the premarital therapy sessions, this class is not a substitute for therapy and therapy will not be provided during the class.