Did you know that engaging in a six-second kiss daily can boost your sense of closeness and intimacy with your partner?
​Now this is a no strings attached kiss, if this kiss leads to sex, then great, but it's important to think of going into this kiss with simply sharing a few seconds to be close with your partner and allowing yourself to be in the moment together. Most couples just give each other a peck on the lips when greeting each other or saying bye in the morning and often don't even think about what a few seconds can do for their relationship.
Couples who have been together for a while will sometimes say that the passion they once had has gone away. Other couples mention that they wish their intimacy was as spontaneous as it used to be. By intentionally engaging in a longer kiss will help just that.
​Will this six-second kiss solve all your problems and spark your intimacy back 100%, well not entirely. But, it will change what you are doing now and will bring in some novelty and excitement back. Dr. John Gottman suggests that engaging in a 6 second kiss daily is a kiss that has potential!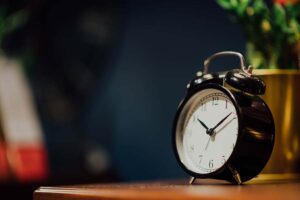 Engaging in this six-second kiss not only increases oxytocin in your brain (the love hormone that is related to bonding to someone) and lowers the stress hormone cortisol, but it also sends a message to your partner that
"I care about you and want to spend time with you."
Oh by the way, July 6th is International Kissing Day! Take a moment to give your partner a long sensual smooch, not just today, but every day!
​Is your relationship worth six seconds?
By: Priscilla Rodriguez, M.S., LMFT
I specialize in working with couples and individuals to restore their relationships by utilizing research-based therapy techniques. Feel free to look at the online services offered through Modern Wellness Counseling and check out the client portal to conveniently schedule your next appointment.