Online couples counseling, also known as online couples therapy or online marriage counseling, has become increasingly popular in recent years due to its convenience and accessibility. Online couples counseling is a form of therapy designed to help couples resolve conflicts, improve communication, and build stronger, healthier relationships. 
Here at Modern Wellness Counseling, we have transitioned all of our couples counseling services to be delivered virtually, and here are some of the amazing benefits. 

Some benefits of online couples counseling include:
Convenience
Online couples counseling allows couples to receive therapy from the comfort of their own home or any location of their choice. This eliminates the need for travel time and can be more flexible for couples with busy schedules.
Maybe, you and your partner have been wanting to improve your communication, but have found it challenging to commit to the time needed. Online couples counseling may be the answer for you. Our online couples counselors help couples develop better communication skills. As well as teaching them how to express their thoughts and feelings in a more productive manner virtually.
Accessibility 
Online couples counseling makes therapy more accessible to couples who live in rural or remote areas. As well as those who live in busy and high-traffic areas. Even those who have mobility or transportation issues.
Having access to one of our online counselors could benefit you in many ways. For example, learning how to identify the root causes of conflicts. Additionally, learn how to work together to find solutions all in the comfort of your own home. Don't let getting into an argument about traffic or not being able to find a nearby qualified therapist who is taking new clients get in the way of you and your partner learning how to resolve conflicts in a healthy and productive way. We are here to help.
Increased Privacy
Some couples may feel more comfortable discussing personal or sensitive topics in the privacy of their own home. And this can be achieved with online couples counseling.
Maybe, you are wanting to increase your emotional connection by learning how to express your feelings and needs in a way that is heard and understood by your partner. By attending online couples counseling the two of you can experience greater intimacy and emotional closeness.
Reduced Stigma
Online couples counseling can reduce the stigma associated with seeking therapy. Couples can receive counseling without feeling like they are being judged by others.
Sometimes the worry of running into someone you may know in the waiting room or seeing other people in a counseling clinic can be a block for many people to attend counseling altogether. Online couples counseling helps in managing the stigma of receiving services. Furthermore, it can also be a path to finally addressing issues that may be causing problems in the relationship. By reducing the stigma of receiving online couples counseling, couples can comfortably address relational issues.  Additionally, they can develop a deeper understanding and appreciation of each other.
More Options For Online Couples Counseling
Online couples counseling provides couples with more options when it comes to choosing a qualified relational therapist. They can choose a therapist from a larger pool of professionals rather than being limited to those in their immediate area.
This helps couples find a qualified online relational therapist who may be a better fit for the couple. In addition, it can be a great resource in helping couples prevent future problems. This is accomplished by teaching couples how to recognize and address potential issues before they become major problems.

Concluding Thoughts About Couples Counseling in San Antonio, TX
Overall, online couples counseling can be a convenient, accessible, and effective option for couples who want to improve their relationship and build a stronger, healthier bond.
Begin Online Couples Counseling in San Antonio, TX with Modern Wellness Counseling
Getting Scheduled
Getting started with a couples therapist is easy and convenient. You can schedule online through our client portal.
If you are planning to use your insurance, please note that only a few clinicians accept limited insurance plans for couples therapy. You can give our office a call at 210-706-0392 and our intake coordinator can answer any questions you may have. If your insurance is accepted, she can get you scheduled and gather the needed insurance information.
What we need from you
In order to get scheduled for online couples counseling, we will need the following from you (whether you schedule online or by phone): your full name, email address, and phone number.
Additionally, we do require you to make a $40 deposit to hold your intake session and this deposit goes toward your first session's payment.
What to expect between scheduling and your online couples therapy session
After you get scheduled, you will receive a link to your secured client portal. You will have documents to sign and complete 24 hours before your intake session. This allows for your intake session to be focused on your presenting issue.
Ten minutes before your session, you will receive a secured link for your video call. You can use this link to join in on your online therapy session.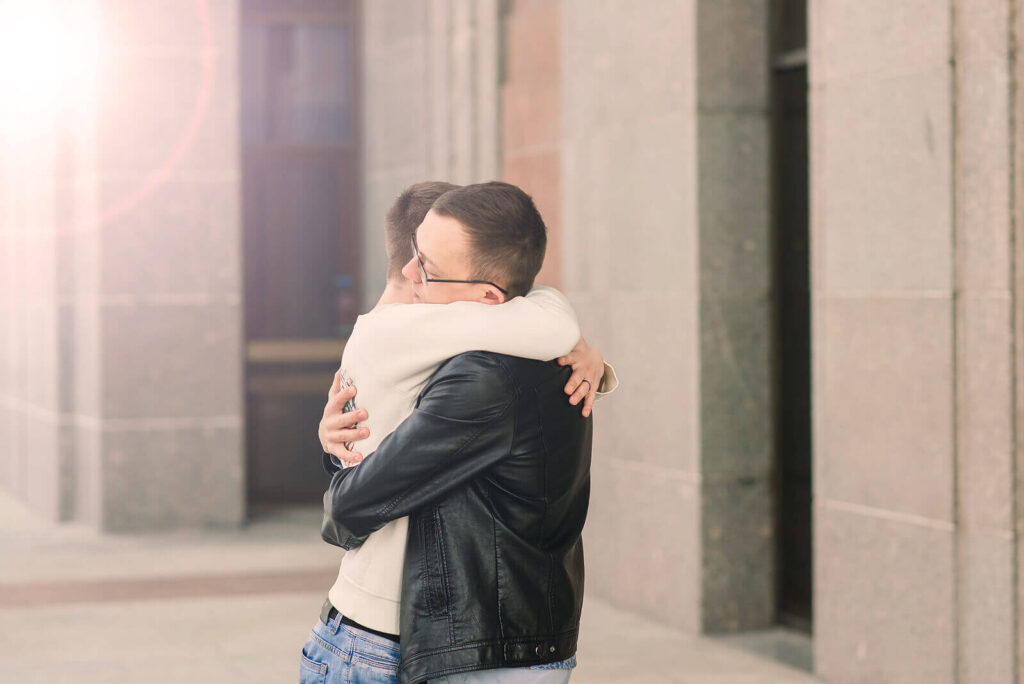 By Priscilla Rodriguez, M.S., LMFT, Owner of Modern Wellness Counseling
Priscilla specializes in working with couples and individuals who have experienced issues with communication and who are looking to find healthy ways to reconnect with their partner. Priscilla utilizes research-based techniques to help clients implement healthy coping skills and communication skills. Learn more on how you can enhance your relationship today.