When we think of self-care, what often comes to mind? Bubble baths, face masks, and comfy pajamas? Sure, all of those things are great in regard to self-care, however when it comes to working through trauma, sometimes finding time for self-care or even the thought of self-care seems impossible! I'm here to give you tips and tricks to make sure, as a trauma survivor, those self-care activities are more accessible and a little less intimidating!
Ask yourself: What do I need right now to feel comfortable or more at ease? 
Is it something that I have at home that is readily available? 
Can I do something for self-care by myself? If that's the case, great! 
Or, would I like to have someone who I trust with me while I practice self-care, and get that person involved in the activity with me? [For example, who doesn't love a relaxing movie night with someone they trust?
Here are some tips and tricks to make self-care as a trauma survivor possible and/or more enjoyable!
If self-care is so life-giving and healing, why is it so hard sometimes?
Anything related to trauma can be complicated, and therefore self-care can be something that isn't thought of. Often we think, as trauma survivors, that we don't deserve self-care, or that we aren't worthy of taking time for ourselves. The truth is, everyone needs self-care, even if it's something small!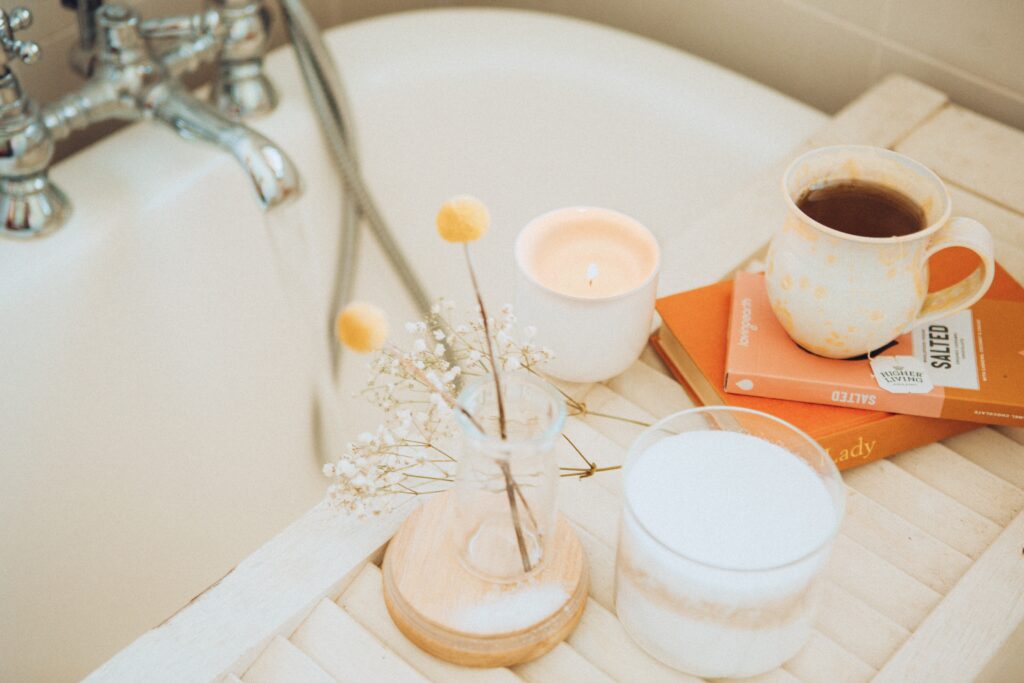 Here are some tips/tricks and some ideas for self-care that are low effort!
–Take a 15-minute break from what you're doing! 
This could be doing some deep breathing to calm your central nervous system, taking some time to listen to your favorite songs, or even just closing your eyes for a few minutes to recharge!
–Read your favorite book. 
Even for a few minutes, by reading a few pages or a short chapter, doing this allows your mind and body to be "somewhere else" that isn't stressful or distressing.
Take some time out of your busy day to practice some journaling. Write about what you're grateful for, what brings you joy [family, friends, or even a pet animal, are all great!], what you've accomplished today, or what made you feel confident today, these are all great topics that don't take a lot of time or effort!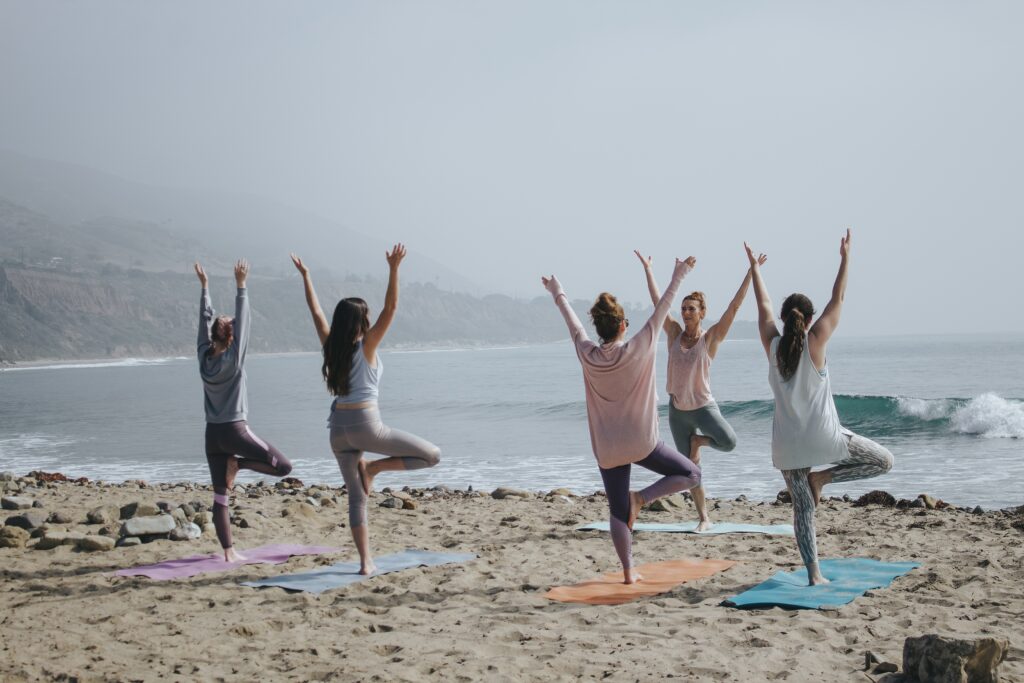 Here are some medium-effort self-care activities for those who struggle with trauma!
–Take a shower or bath! 
Sometimes just running water over our bodies can be rejuvenating. If it's a cold shower, hot shower, or a warm bath, that suits you, taking a bath or shower can relax our muscles and therefore, lend our bodies a well-needed break.
-Go for a brisk walk! 
Going for a walk, whether alone or with a trusted person, can be invigorating for the mind, body, and soul. Being outside and getting some fresh air is also a great mindfulness activity. Notice the wind, the sun on your face, or the trees and foliage in your environment!
-Make your favorite meal! — no such thing as guilt here! 
You are allowed to eat and enjoy yummy food, so make yourself something that tastes great and also satisfies you!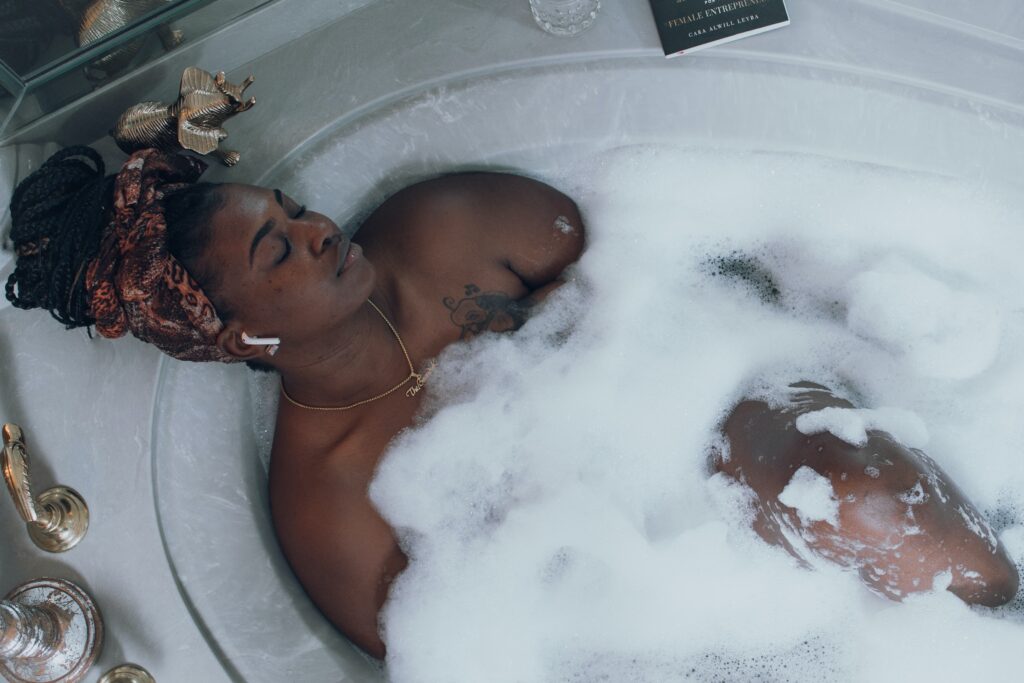 Finally, here are some go-to high-effort self-care activities perfect for trauma survivors!
-Empower yourself by taking a martial class! 
By taking a martial class [kickboxing or jiu-jitsu are some of my favorites], you are in connection with your body, and realizing that you are powerful and strong can be so empowering for the body and the mind!
–Rearrange your bedroom or most-used space in your home! 
It's okay to mix things up in your immediate environment. By rearranging the furniture in our homes, we can really honor the space we spend the most time in. Try adding some flowers or some comfy pillows in your space for extra self-care! The choice is yours!
-Plan out a new tattoo or body piercing! 
Accentuate your body in an awesome form of self-care that truly shows something that you love – self expression!
Check out this link for more ideas for self-care activities!
If any of these activities sound appealing to you, feel free to give them a try, and see how you feel! If you are interested in more information about how self-care can benefit you or someone you may know who comes from a trauma background, please don't hesitate to contact me for an appointment!
You can learn more about my online availability here.
Begin Online Trauma Therapy in San Antonio, TX with Modern Wellness Counseling
Getting Scheduled
Getting started with a trauma therapist is easy and convenient. You can schedule online through our client portal.
If you are planning to use your insurance, please note that only a few clinicians accept limited insurance plans for trauma therapy. You can give our office a call at 210-706-0392 and our intake coordinator can answer any questions you may have. If your insurance is accepted, she can get you scheduled and gather the needed insurance information.
What we need from you
In order to get scheduled for online trauma counseling, we will need the following from you (whether you schedule online or by phone): your full name, email address, and phone number.
Additionally, we do require you to make a $40 deposit to hold your intake session and this deposit goes toward your first session's payment.
What to expect between scheduling and your trauma therapy session
After you get scheduled, you will receive a link to your secured client portal. You will have documents to sign and complete 24 hours before your intake session. This allows for your intake session to be focused on your presenting issue.
Ten minutes before your session, you will receive a secured link for your video call. You can use this link to join in on your online therapy session.
Stephanie Amundson,MA, LPC, NCC, EDIT, CCTS-I
As a Certified Clinical Trauma Specialist, I understand that self-care can be scary when overcoming trauma, but I am here to guide you, support you, and offer resources to that and so much more. Trauma is something that is difficult to tackle, however you don't have to take on that journey alone! We  are available for appointments surrounding trauma/PTSD, sexual abuse, human trafficking recovery, and so much more. You are not alone in this recovery journey.