Human trafficking has no place in our world. It has become a crime that compromises not only the safety of people, but also compromises national and economic security. Human trafficking falls underneath the law, oftentimes, and has become so damaging to many populations of people, and communities alike.
Understanding Human Trafficking
"Trafficking in persons," "human trafficking," and "modern slavery" are umbrella terms – often used interchangeably – to refer to a crime whereby traffickers exploit and profit at the expense of adults or children by compelling them to perform labor or engage in commercial sex. 
Who are the survivors of human trafficking?
Human trafficking survivors can be from any age, gender, race, socioeconomic status, sexual orientation, religion, or immigration status. 
Oftentimes, children and youth are involved in these crimes – coming from foster care systems, child welfare, homelessness, and are often runaways. Although boys and men are victims as well, the majority of individuals identified as trafficked for both labor and commercial sex are women and girls. Traffickers lure, manipulate, and control vulnerable individuals using a variety of coercive means.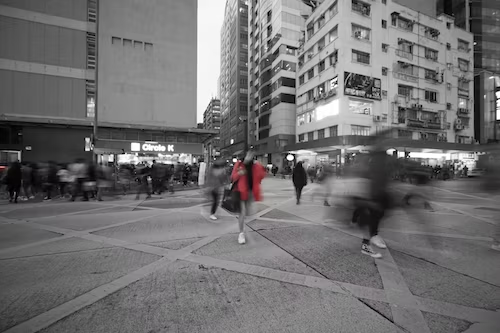 Who are the traffickers?
Just as the victims of trafficking vary, so do the perpetrators. Perpetrators, or traffickers, can be a family member, partner, acquaintance, or even a stranger. They have been known to act alone, or can be part of a criminal organization. Traffickers can also be pimps, gang members, business owners, and even farm/factory or company owners.
Trafficking Leaves Both Visible and Invisible Scars
Trafficked women and girls encounter high rates of physical and sexual violence, including homicide and torture, psychological abuse, horrific work and living conditions, and extreme deprivation while being trafficked.
Serious mental health problems result from trafficking, including anxiety, depression, self-injurious behavior, drug and alcohol addiction, post-traumatic stress disorder (PTSD), dissociative disorders and complex PTSD (C-PTSD).
Physical symptoms among trafficking victims include neurological issues, respiratory distress, chronic pain, sexually transmitted diseases (including HIV), dental problems, fractures and traumatic brain injuries.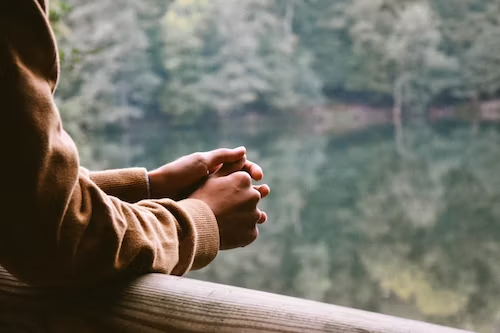 Human Trafficking Red Flags
Here are some indicators or "red flags" that could be used to identify a human trafficking situation:
Living with employer/stranger        
Poor living conditions
Limited food and water available 
Multiple people in cramped space
Inability to speak to individual alone
Answers appear to be scripted and rehearsed 
Signs of abuse or neglect
Submissive and fearful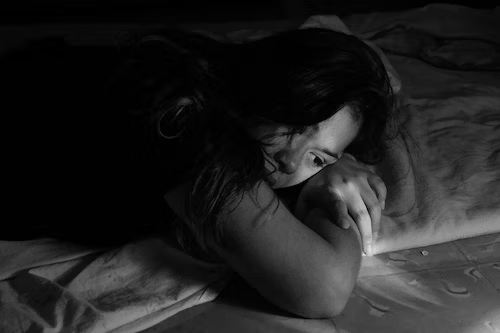 Where to Get Help:
There are many resources for human trafficking survivors: 
Contact 911: Emergency or Law Enforcement
For urgent situations, notify local law enforcement immediately by calling 911.
1-888-373-7888 : National Human Trafficking Hotline
Call the National Human Trafficking Hotline to report a tip, incident, or gain support; connect with anti-trafficking services in your area; or request training and technical assistance, general information, or specific anti-trafficking resources. 
If any of this information feels relevant to you or someone you know, please reach out for support. If you are interested in more information about how therapy can benefit you or someone you may know who comes from a human trafficking background, please don't hesitate to contact me for an appointment!
You can learn more about my online availability here.
Begin Online Trauma Therapy in San Antonio, TX with Modern Wellness Counseling
Getting Scheduled
Getting started with a trauma therapist is easy and convenient. You can schedule online through our client portal.
If you are planning to use your insurance, please note that only a few clinicians accept limited insurance plans for trauma therapy. You can give our office a call at 210-706-0392 and our intake coordinator can answer any questions you may have. If your insurance is accepted, she can get you scheduled and gather the needed insurance information.
What we need from you
In order to get scheduled for online trauma counseling, we will need the following from you (whether you schedule online or by phone): your full name, email address, and phone number.
Additionally, we do require you to make a $40 deposit to hold your intake session and this deposit goes toward your first session's payment.
What to expect between scheduling and your trauma therapy session
After you get scheduled, you will receive a link to your secured client portal. You will have documents to sign and complete 24 hours before your intake session. This allows for your intake session to be focused on your presenting issue.
Ten minutes before your session, you will receive a secured link for your video call. You can use this link to join in on your online therapy session.
Author: Stephanie Amundson, MA, LPC, NCC, EDIT, CCTS-I 
As a Certified Clinical Trauma Specialist, I understand that receiving help can be scary when overcoming trauma, but I am here to guide you, support you, and offer resources to that and so much more. Trauma is something that is difficult to tackle, however you don't have to take on that journey alone! I am available for appointments surrounding trauma/PTSD, sexual abuse, human trafficking recovery, and so much more. You are not alone in this recovery journey. 
Resources:U.S Department of Justice. https://www.justice.gov/