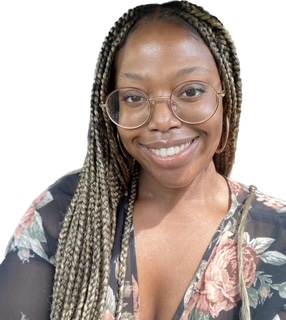 Rates
Couples
$150 Initial Intake (75 min)

$100 Follow-up Sessions (50 min)
Individuals
$110 Initial Intake (50 min)

$100 Follow-up Sessions (50min)
Insurances Accepted & Coordination
I am considered out-of-network with insurances and can provide you with documentation for you to utilize your out-of-network benefits.
Hello I'm Brittani Woodstock and I'm a Licensed Professional Counselor Associate
(Clinically supervised by Robert Ferow, LPC-S)
I specialize in individual, couples, family, and group therapies. I have aided a variety of clients in their healing journeys. Some of my experience consists of bipolar disorders, sexual assault, anger, anxiety, depression, life transitions, and grief counseling. I operate from an eclectic therapeutic approach, which harness cognitive behavioral therapies (CBT), humanistic methods, existential counseling, spirituality, and existential therapy.
I often counsel from a Reality Therapy approach, which is a branch of Cognitive-Behavioral Therapy. Reality Therapy holds the client in power of choosing their best reality, present, or future for themselves. As a therapist, I aid clients to their own resolutions through empowerment, unconditional positive regard, objectivity, compassion, directness, and honesty.
I hope to create an environment of peace, comfort, and trust as I work collaboratively with clients on their therapeutic journey.
I have experience in working with the following:
Bipolar Disorders
Sexual Assault
Anger
Anxiety
Depression
Life Transitions
Grief
Relationship concerns
I am a Licensed Professional Counselor Associate under the Texas State Board of Examiner of Professional Counselors, License # 87664. I am clinically supervised by Robert Ferow, LPC-S,
Education and Affiliations
I received my master's in Clinical Mental Health Counseling from Stephen F. Austin State University.
Me outside the therapy room
Outside of the counseling realm, I am an avid reader and Stephen King's biggest fan! I love reading mystery novels, playing puzzles, chess, and Wordle. I also love doing chill outdoorsy activities such as hiking and sitting still in the cool evenings.