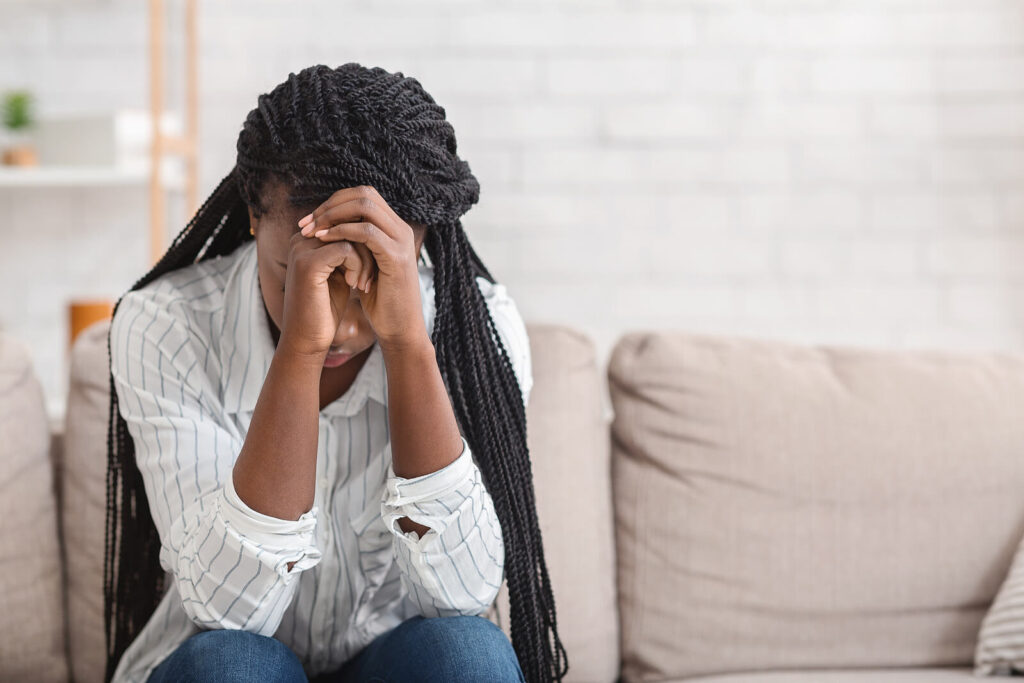 Anxiety can feel uncomfortable, scary, and even helpless, but it doesn't have to stay this way. Perhaps you have experienced severe panic attacks that have led you to feel that the safest place to be is in your bed, or maybe your anxiety has prevented you from being able to verbalize your emotions, or you are noticing the beginning onset stage of a suffocating and tight feeling in your chest, regardless of your current anxiety state, Online Therapy for Anxiety at Modern Wellness can help you today!
Consistency is Key to Successful Anxiety Treatment
When it comes to managing your anxiety, being consistent with what you are doing is so important! There is no better way to be consistent with your therapy sessions than with online therapy sessions. You get to take out the stress and anxiety of rushing to your appointment. There is no beating traffic. And no stress trying to be on time because you can conveniently log in from your phone, computer, iPad, etc. When you are consistent with your treatment, you are more likely to reach your goals and be able to make progress on your treatment goals. It can be overwhelming and challenging to make the time to focus on yourself. However, online therapy becomes convenient and simple. Take out the anxiety and stress of attending sessions by committing to online anxiety therapy instead. 
Thorough intake assessment for Therapy for Anxiety
When you sign up for online anxiety therapy, your first session will include a thorough intake assessment. Before your session, your assigned therapist will review your paperwork. This will have been completed after you have scheduled your appointment. This assessment will review your goals for therapy. In addition to exploring reasons and times in which your anxiety increases. We will begin to process when your anxiety began. And lastly, there will be time for you and your licensed therapist to learn more about each other.
Our licensed therapists understand that one hour will not uncover everything there is to know about you and your anxiety, but it is a great place to start. During your intake assessment (and throughout your anxiety treatment) we take a collaborative approach, meaning that we want to hear what is working and not working for you. At the end of your intake assessment, your trained and licensed therapist will have a better understanding when it comes to creating your treatment plan.
Using Research Based Therapy Treatments 
Our online licensed therapists will use a research based therapy treatment when it comes to helping you reach your goal of managing your anxiety. Our online therapists will pull interventions from different treatment methods such as emotionally focused therapy, solution focused therapy, narrative therapy, mindfulness based therapy, client centered therapy, feminist therapy, and EMDR. 
You can feel confident in knowing that your licensed therapist will be using research based techniques when helping you reach your goals and will be able to tailor these interventions to meet you where you are. We understand that every client's experience is their own experience and with the help of your intake assessment and first few sessions, your therapist will be able to make a professional decision on which interventions can help you. 

Therapy for Anxiety Helps You Learn to identify triggers
One way to learn to manage your anxiety is to be able to identify what your triggers are. When you start online therapy, this is something you will eventually explore and learn about yourself. Your therapist will be able to guide you in identifying this. As well as helping you feel more confident in understanding when this occurs. You may be thinking, "I already know when this happens, why would this be helpful?". Well, we work on finding ways to identify, manage, or overcome triggers. In addition, we also understand that when you feel helpless and overwhelmed, it can take over your life and your day. 
Learn healthy coping mechanisms
During your time receiving online therapy for anxiety, you will learn to identify and implement different healthy coping mechanisms. Our therapists understand that everyone experiences coping mechanisms differently. So with a collaborative approach, together, we will find what works best for you. Some healthy coping mechanisms may include challenging cognitive narratives, implementing behavioral responses, using different items to help ground you, learning meditation techniques, and more. 
You may not be able to completely eliminate anxiety 100% from your life. However, you can learn how to manage it and take control of it, versus it taking control of you. If you are ready to start learning to how to manage your 
Begin Online Therapy for Anxiety in San Antonio, TX with Modern Wellness Counseling
Getting Scheduled
Getting started with an anxiety therapist is easy and convenient. You can schedule online through our client portal.
If you are planning to use your insurance, please note that only a few clinicians accept limited insurance plans for Therapy for Anxiety. You can give our office a call at 210-706-0392 and our intake coordinator can answer any questions you may have. If your insurance is accepted, she can get you scheduled and gather the needed insurance information.
What we need from you
In order to get scheduled for online anxiety therapy, we will need the following from you (whether you schedule online or by phone): your full name, email address, and phone number.
We do require you to make a $40 deposit to hold your intake session. This deposit goes toward your first session's payment.
What to expect between scheduling and your session
After you get scheduled, you will receive a link to your secured client portal. You will have documents to sign and complete 24 hours before your intake session. This allows for your intake session to be focused on your presenting issue.
Ten minutes before your session, you will receive a secured link for your video call. You can use this link to join in on your online therapy session.
Other Therapy & Counseling Services at Modern Wellness Counseling
By Priscilla Rodriguez, M.S., LMFT, Owner of Modern Wellness Counseling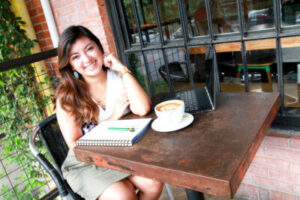 Priscilla specializes in working with couples and individuals who have experienced issues with communication. As well as those who are looking to find healthy ways to reconnect with their partner. Priscilla utilizes research based techniques to help clients implement healthy coping skills and communication skills. Learn more on how you can enhance your relationship today.